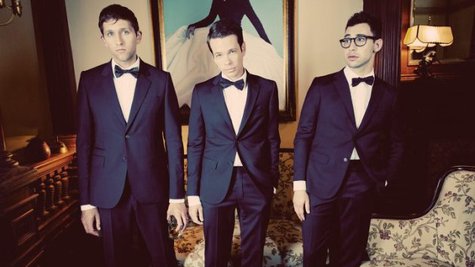 One of the best-selling groups of 2012 covers one of the best male singers of 2012 and you know what that means... EPICNESS! .FUN accompanied by Hayley Williams (Paramore) do an amazing job and cover the amazing masterpiece.
Hayley sounds kind of odd during the first listen but then you remember that's just her voice and you learn to obsess over it. The vocals are not as heart-attack inducing as the original but it's a great attempt. I laughed a little when Hayley tries to do the vocal sounds Kimbra does.
This just proves how huge "STIUTK" really is. In case it being the 2nd most sold single in US history wasn't enough. This is huge, .fun had one of the best singles of 2012 and for them to cover Gotye only assures us of one thing...
#GotyeKimbra2012 tbh.