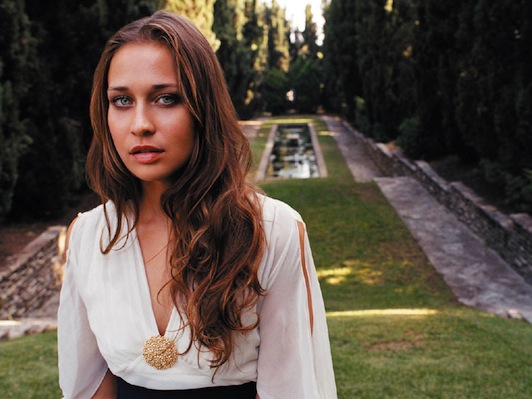 I don't really care much for Fiona, to be honest, this is the first time I've ever heard her music. "Werewolf" is an awesome track though, the vocals are raw, the kids screaming in the background are real, it's a really great track. She's' prepping to release a new album soon titled "

The Idler Wheel is wiser than the Driver of the Screw, and Whipping Cords will serve you more than Ropes will ever do" Why would anyone choose such a long title, I don't know.
What I do know is that I want whatever she's eating for breakfast if it's gon' get me a voice like that. I don't really remember any of the lyrics because her voice is so awesome, it's just another instrument. Her voice is really smooth and calming, I don't know what she's singing about though, but I think it might be Twilight.
With real musicians making a comeback this year, I really wish her good luck!