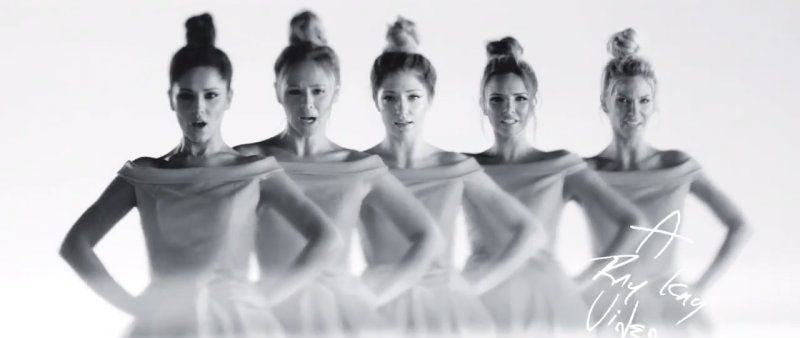 The best group in the UK (it's been confirmed, they have sold more than your favez in their mother land) are back with their brand new spanking video for the best song since "Untouchable". "Something New" is your basic Ray Kay video, with the mirror effect, the lyrics on the screen and the weird colors, but never has a group make that look so flawless. Now that the video premiered, we finally know who sings what because we never really know, it could be Cheryl, it could be Nadine or Kimberly on a bad day.
There's really not much to say about the video but, it's sexy, it's fun, it's the Holy Fivesome back where they should be, singing tunes for us unworthy humans. Nicola looks beautiful as ever, yall bitches better know that she's my fave, Nicola can do no wrong.
I love this video btw, don't get my sarcasm fool you, this video made me cry. Yes, it made me cry. It's been three years since we've seen these beautiful girls together and it happened all so quickly! One day we were all missing them and then BAM, 10 day countodown started and to be honest, I don't think my body was ready for this flaw-less masterpiece. I have to get used to it for the time being though because the girls are releasing their second Greatest Hits album titled "TEN" in November 26th, which will contain "Something New" and four more track, FOUR, CUATRO, we will have pretty much an EP just of new tracks!
My inner fanboy is happy, my outter fanboy is happy, I am happy!
They're the leaders of the pack, tell me can you handle that?
Buy "Something New" the official Children In Need single of 2012 in November 18th!