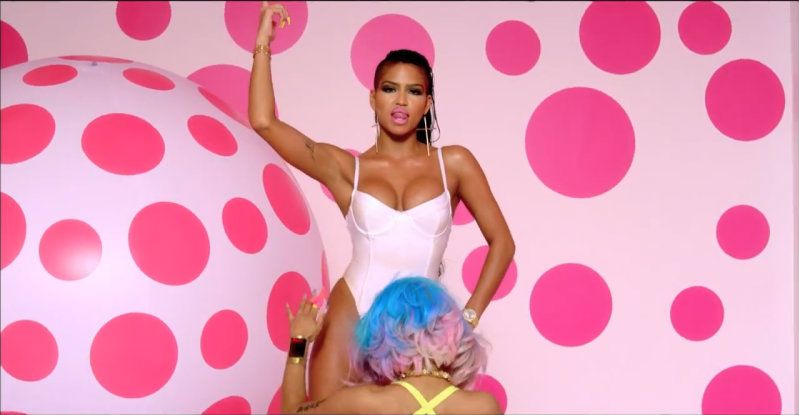 Nicki Minaj is trying to rescue "The Boys" from being her 100th flop single with this new raunchy music video. To be honest, if you've seen a Nicki Minaj video, you've seen them all... except homegurl is keeping up with the latest homo-trends of America and decided to give Cassie's cooch a much needed loving sesh.
Nicki and Cassie look fabulous and sexy as ever in this video, it kinda makes you like the song a lot more than you should. "The Boys" is apparently an old Cassie demo that Nicki was a FEATURE on but then since Cassie hasn't had a hit since 1945, Nicki decided to snatch it and add another verse and give it a bit of a current-Red One-gone-wrong-step make over.
Also, this song is a statement song, Nicki wants us all to know that she goes to Asia with Asians... because most nappy-headed hoes go to Asia with hoodrats, she gets the real shit.
Watch the video, grab some kleenex before you do though, those 2 seconds of girl-on-girl faux sex are the best thing you'll see in your miserable life.
*Also the Asian dancer is giving me life, he needs to come over and "

touch it, taste it, see it, feel it
clone it, own it, Yeah yeah!!!!"
That has got to be the longest motherf*cking blog post of my life!